Advertisment
Who is online?
In total there are
5
users online :: 0 Registered, 0 Hidden and 5 Guests :: 1 Bot
None
Most users ever online was
145
on Tue Mar 01, 2011 9:26 pm
Zahiruddin Muhammad Babar
Emperor Babur was a Muslim conqueror from Central Asia who, following a series of setbacks, finally succeeded in laying the basis for the Mughal dynasty of India. He was a direct descendant of Timur through his father, and a descendant also of Genghis Khan through his mother. Babur identified his lineage as Timurid and Chaghatay-Turkic, while his origin, milieu, training, and culture were steeped in Persian culture and so he was largely responsible for the fostering of this culture by his descendants, and for the expansion of Persian cultural influence in the Indian subcontinent, with brilliant literary, artistic, and historiographical results. He was born on 14th February, 1483 at a town called Andijan that is located in the present day Uzbekistan. He belonged to the Mongol tribe that also embraced Turkish and Persian. He was named Zahiruddin Muhammad and was called Babar affectionately. Babar is derived from Persian language and means lion. Babar rose to power by his determination and strength and set the foundation of the Mughal Empire for his future generations. Read this short biography of King Babur.
The Mughal Emperor Babar is described as a military genius and a skillful warrior. He is known to have built an empire of good fortune and immense stability. Not only was he an able administrator, but also a lover of fine arts and poetry. It is said that he loved nature and built many beautiful gardens and sprawling lawns. He used to organize warm welcome parties at these gardens and any spot of natural beauty. He was a warrior of extraordinary strength and is said to have climbed mountains just for exercise.
Babur was a poetic genius and his creations have been compiled as an autobiography known as Babar-nameh. They were translated into Persian during the rule of Akbar. They were then translated into English during 1921-22 and the compilation was titled "Memoirs of Babar". One finds valuable information in these works and they define Babar as someone who was very noble and kind hearted. He was a very witty person who had a streak of adventure and a keen eye for natural beauty.
Babar attained his first power position at the mere age of 12! In the year 1494, he succeeded his father as the ruler of Fargana, which is located in the present day Uzbekistan. But his uncles were greedy and did everything possible to displace him from his position and rob his territories. Babar had to spend quite some time in exiles and roam around without any shelter. His only well wishers were peasants and friends who gave him food every now and then. Babar attacked a city called Samarkand and got possession of it after a struggle of seven months. However, he was robbed off Fargana after a rebellion amongst nobles in his kingdom.
By the 16th century, Babar was determined to conquer Afghanistan and India. It is said that Babar had no plans of conquering India as such, but after Fargana was robbed off him, conquering India seemed like an attractive option. He conquered Kabul located in Afghanistan after waging a fierce battle against the nobles and the rulers. Babar crossed the mountains and somehow came to India. After waging fierce battles against the Rajputs and Lodhis, Babar managed to take possession of Delhi and Agra. After that he rapidly started to spread his territory and conquered most of Indian sub-continent and Afghanistan. He was succeeded by his eldest son Humayun who further consolidated the empire in India.
_________________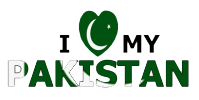 Administrator





Number of posts

: 7666


Location

: United Kingdom, Manchester


Job/hobbies

: Reading Poetry, Writing,Music


Reputation:

55


Points:

13025


Registration date:

2009-01-14



Humayun
Humayun (1508-1556)
Emperor Humayun was the second Mughal emperor who ruled India. He was named Nasiruddin Humayun and was born on 6th March, 1508. He was declared emperor in the year 1530 and ascended the throne at the age of 22. Emperor Humayun lost the kingdom as soon as he gained it as he was inexperienced in handling a large empire. But with time and his efforts, he regained it back with some help from the Persian forces. Read this short biography to know the life history of king Humayun.
The empire that Humayun inherited after his father Babar was very unstable and lacked strong administration. This made him face many problems from the very start. The weak empire attracted aggression from external forces like the Afghans, Rajputs, etc. His biggest rival was Sher Shah Suri who defeated him in the battle of Kannauj in the year 1540. He was left with no option but to leave India and escape to Iran for sometime.
While he was wandering in Iran and Sindh, he met a young Persian girl named Hamida Bano whom he married. After a year, they had a son whom they named Akbar. According to local legends, Humayun did not have anything but some musk to gift to his well wishers and followers at that time. He broke the musk into small pieces and distributed it among his men. He predicted that one day the fame of the prince would spread like the smell of musk.
Humayun and Sher Khan met in battle in Chausa, between Varanasi and uhuiiuiioijiPatna. Humayun barely escaped with his own life and in the next year, in 1540, his army of 40,000 lost to the Afghan army of 15,000 of Sher Khan. A popular Pakhtun Afghan General "Khulas Khan Marwat" was leading Sher Shah Suri's Army. This was the first Military Adventure of Khulas Khan Marwat and he became soon, a nightmare for Mughals.
Sher Khan's Army under the command of Khulas Khan Marwat had now become the monarch in Delhi under the name Sher Shah Suri and ruled from 1540 to 1545. Sher Shah Suri consolidated his kingdom form Punjab to Bengal (first one to enter Bengal after Ala-ud-din Khilji did more than two centuries earlier).He was credited to have organized and administered the government and military in such a way that future Mughal kings used it as their own models. He also added to the fort in Delhi (supposed site of Indraprastha), first started by Humayun, and now called the Purana Qila (Old Fort). The masjid Qila-I-Kuhna inside the fort is a masterpiece of the period, though only parts of it have survived.
The charred remains of Sher Shah were taken to a tomb in Sahasaram, midway between Varanasi and Gaya. Although rarely visited, the future great Mughal builders like Akbar, Jahangir and Shah Jahan emulated the architecture of this tomb. The massive palace like mausoleum is three stories and fifty meters high.Sher Shah's son Islam Shah held on to power until 1553 and following his death the Sur dynasty lost most of its clout due to strife and famine.
Humayun was a keen astronomer.In fact he died due to a fall from the rooftop of Sher Shah's Delhi palace in 1554. Thus Humayun ruled in India barely for ten years and died at the age of forty-eight, leaving behind Akbar then only thirteen-year-old as his heir. As a tribute to his father, Akbar later built the Humayun's tomb in Delhi (completed in 1571), from red sandstone, that would become the precursor of future Mughal architecture. Akbar's mother and Humayun's wife Hamida Banu Begum personally supervised the building of the tomb.
_________________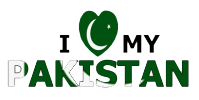 Administrator





Number of posts

: 7666


Location

: United Kingdom, Manchester


Job/hobbies

: Reading Poetry, Writing,Music


Reputation:

55


Points:

13025


Registration date:

2009-01-14



Akbar the Great
One of the greatest Mughal emperors to have ruled India was Akbar. He was popularly known as Akbar the Great because of his ability to rule efficiently and skillfully. Akbar was born on 23rd November, 1542 when his father Humayun and mother Hamida Bano were wandering in Iran. It is said that when Akbar was born, Humayun had nothing to distribute as a token of happiness. All he had was some musk which he broke into small pieces and gave to his well wishers. Humayun predicted that the fame of his son would spread everywhere like the smell of musk. Check out this biography of Akbar which sums up the life history of the Mughal Emperor.
Akbar spent his childhood in the rough terrain of Afghanistan. His early years were spent learning how to hunt, fight and mature into a skillful warrior. He did not find time to read and write and was illiterate. But his illiteracy did not hamper his quest for knowledge and desire to know about new things. Akbar had a huge library and a vast collection of books and scriptures. His courtiers read out the books for him. Akbar had the knowledge equivalent to some of the most learned scholars. He also was an admirer of fine arts and always encouraged, poetry, music and dance in his court.
Akbar ascended the throne at the tender age of 13 years in the year 1556. This was the time his father Humayun died after an accident. During his initial years as an emperor, he was helped by his General known as Bairam Khan. After sometime however, he was removed by Akbar due to misunderstandings. After Bairam Khan, his nurse and aunt tried to gain control over Akbar and started to influence his thoughts. But she was not successful in doing so and Akbar then decided to take the empire and administration in his own hands.
With time and experience, Akbar proved to be an efficient ruler. His kingdom never had any woes and administration was smooth. Akbar was a great admirer of art and architecture and constructed many palaces and monuments during his reign. The famous ones are the Red Fort and the Fateh Pur Sikri located at Agra. Akbar was tolerant of all other religions and did not differentiate between Hindus and non-Hindus. He appointed many Hindus at high posts in his kingdom and was one of those very few rulers who was able to win over their trust and loyalty.
Akbar's reign significantly influenced art and culture in the country.He took a great interest in painting, and had the walls of his palaces adorned with murals. Besides encouraging the development of the Mughal school, he also patronised the European style of painting. He was fond of literature, and had several Sanskrit works translated into Persian and Persian scriptures translated in Sanskrit apart from getting many Persian works illustrated by painters from his court.During the early years of his reign, he had an intolerant attitude towards Hindus and the other religions, but he exercised great tolerance after he began marriage alliances with Rajput princesses.His administration included numerous Hindu landlords, courtiers and military generals. He began a series of religious debates where Muslim scholars would debate religious matters with Jains, Sikhs, Hindus, Cārvāka atheists, Jews, and Portuguese Roman Catholic Jesuits. He treated these religious leaders with great consideration, irrespective of their faith, and revered them. He even founded a religious cult, the
Din-i-Ilahi
(Divine Faith), which included the teachings of all the major religions of the world but it amounted only to a form of personality cult for Akbar and started dissolving after his death.
The Kacchwaha Rajput, Raja Bharmal, of Amber, who had come to Akbar's court shortly after the latter's accession, entered into an alliance by giving his daughter Harkha Bai in marriage to the emperor. Jodhaa Bai became Muslim was renamed Mariam-uz-Zamani. After her marriage she was treated as an outcaste by her Hindu family and for the rest of her life never visited Amer. She was not assigned any significant place either in Agra or Delhi, but rather a small village in the Bharatpur district. She died in 1623. A mosque was built in her honor by her son Jahangir in Lahore. Bharmal was made a noble of high rank in the imperial court, and subsequently his son Bhagwant Das and grandson Man Singh also rose to high ranks in the nobility.
The practice of giving Hindu princesses to Muslim kings in marriage was known much before Akbar's time, but in most cases these marriages did not lead to any stable relations between the families involved, and the women were lost to their families and did not return after marriage. However, Akbar's policy of matrimonial alliances marked a departure from previous practice in that the marriage itself marked the beginning of a new order of relations, wherein the Hindu Rajputs who married their daughters or sisters to him would be treated on par with his Muslim fathers and brothers in-law in all respects except being able to dine and pray with him or take Muslim wives. These Rajputs were made members of his court and their daughters' or sisters' marriage to a Muslim ceased to be a sign of degradation, except for certain orthodox elements who still considered it a sign of humiliation.
Other Rajput kingdoms also established matrimonial alliances with Akbar, but matrimony was not insisted on as a precondition for forming alliances. Two major Rajput clans remained aloof – the Sisodiyas of Mewar and Hadas of Ranthambore. In another turning point of Akbar's reign, Raja Man Singh I of Amber went with Akbar to meet the Hada leader, Surjan Hada, to effect an alliance. Surjan accepted an alliance on the condition that Akbar did not marry any of his daughters. Consequently, no matrimonial alliance was entered into, yet Surjan was made a noble and placed in charge of Garh-Katanga. Certain other Rajput nobles did not like the idea of their kings marrying their daughters to Mughals. Rathore Kalyandas threatened to kill both Mota Raja Rao Udaisingh and Jahangir because Udai Singh had decided to marry his daughter Jodha Bai to Jahangir. Akbar on hearing this ordered imperial forces to attack Kalyandas at Siwana. Kalyandas died fighting along with his men and the women of Siwana committed Jauhar.
The political effect of these alliances was significant. While some Rajput women who entered Akbar's harem converted to Islam, they were generally provided full religious freedom, and their relatives, who continued to remain Hindu, formed a significant part of the nobility and served to articulate the opinions of the majority of the common populace in the imperial court.The interaction between Hindu and Muslim nobles in the imperial court resulted in exchange of thoughts and blending of the two cultures. Further, newer generations of the Mughal line represented a merger of Mughal and Rajput blood, thereby strengthening ties between the two. As a result, the Rajputs became the strongest allies of the Mughals, and Rajput soldiers and generals fought for the Mughal army under Akbar, leading it in several campaigns including the conquest of Gujarat in 1572. Akbar's policy of religious tolerance ensured that employment in the imperial administration was open to all on merit irrespective of creed, and this led to an increase in the strength of the administrative services of the empire
Akbar had three sons, two of whom died when they were young. The last prince known as Prince Jahangir, was in constant revolt with his father. These regular battles against his own son proved detrimental for his health and the great Mughal Emperor Akbar breathed his last in the year 1605. He was buried with full honors and many grieved the death of this great emperor and able ruler. His magnificent tomb is located at Agra.
_________________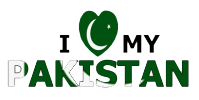 Administrator





Number of posts

: 7666


Location

: United Kingdom, Manchester


Job/hobbies

: Reading Poetry, Writing,Music


Reputation:

55


Points:

13025


Registration date:

2009-01-14



Nur-ud-din Salim Jahangir
(
Persian
: نورالدین سلیم جهانگیر) (full title:
Al-Sultan al-'Azam wal Khaqan al-Mukarram, Khushru-i-Giti Panah, Abu'l-Fath Nur-ud-din Muhammad Jahangir Padshah Ghazi [Jannat-Makaani]
) (20 September 1569 – 8 November 1627) (OS 31 August 1569 –
NS
8 November 1627) was the ruler of the Mughal Empire from 1605 until his death. The name Jahangir is from
Persian
جہانگير, meaning "Conqueror of the World". Nur-ud-din or Nur al-Din is an Arabic name which means " Light of the Faith." Born as Prince Muhammad Salim, he was the third and eldest surviving son of
Mogul
Emperor Akbar. Akbar's twin sons, Hasan and Hussain, died in infancy. His mother was the Rajput Princess of Amber, Jodhaba (born Rajkumari Hira Kunwari, eldest daughter of Raja Bihar Mal or Bharmal, Raja of Amber, India) He was not a brutal warrior but a learned politician. Read this short biography to know the life history of Mughal Emperor Jehangir.
Jahangir received the best education that was available at that time. His father Akbar was very particular that his son received the best education that was available in the kingdom. At the age of four he was taught Turkish, Urdu, Persian, Arabic, Arithmetic, Geography, History, Sciences, etc. At a very young age, he was given the rank of a Mansabdar of ten thousand, which is the highest rank in military after the Emperor. At the mere age of twelve, he commanded a regiment independently in the Kabul campaign.
Emperor Jahangir married many times and the girls were from very high-class noble families of the Mughals and Rajputs. A Rajput princess known as Jagat Gosain was his favorite and she gave birth to Shah Jahan, Jahangir's successor. He also married the famous Noor Jahan, who was the widow of Sher Afghan. Noor Jahan was supposed to be unparalleled in beauty and intelligence. This was the reason why Jahangir was attracted towards her. She proved to be the driving force behind Jahangir and made him strengthen the empire.
Jahangir loved fine arts and encouraged the growth the poetry, paintings, dance, music, etc. He was also a good writer and loved nature. He penned down his life and his experiences in the form of an autobiography named Tuzk-e-Jahangiri. He was a collector of paintings and many of them are still preserved in a museum. He was famous for his "Chain of Justice", which was a golden chain attached to some bells outside his palace. Anyone in despair could pull the chain and go in for a personal hearing from the emperor himself. Jahangir died in the year 1627 and was buried in a magnificent tomb at a place called Shahdra, located in present day Pakistan.
Gold Mohur of Jahangir,
Salim was made a Mansabdar of ten thousand (Das-Hazari), the highest military rank of the empire, after the emperor. He independently commanded a regiment in the Kabul campaign of 1581, when he was barely twelve. His Mansab was raised to Twelve Thousand, in 1585, at the time of his betrothal to his cousin Manbhawati Bai, daughter of Bhagwan Das of Amber. Raj Bhagwant Das, was the son of Raja Bharmal and the brother of Akbar's wife Rajkumari Hira Kunwari, also known as Mariam Zamani.
The marriage with Manbhawati Bai took place on 13 February 1585. Manbhawati gave birth to Khusrau Mirza. Thereafter, Salim was allowed to marry, in quick succession, a number of accomplished girls from the aristocratic Mughal and Rajput families. One of his favourite wives was a Rajput Princess, known as Jagat Gosain and Princess Manmati, who gave birth to Prince Khurram, the future Shah Jahan, Jahangir's successor to the throne. The total number of wives in his harem was more than eight hundred.
Jahangir married the extremely beautiful and intelligent Mehr-ul-Nisa (better known by her subsequent title of Nur Jahan), in May 1611. She was the widow of Sher Afghan. She was witty, intelligent and beautiful, which was what attracted Jahangir to her. Before being awarded the title of Nur Jahan ('Light of the World'), she was called Nur Mahal ('Light of the Palace'). Her abilities are said to range from fashion designing to hunting. There is also a myth that she had once killed four tigers with six bullets.
Nur Jahan
Nur Jahan
The story of Nur Jahan occupies an important place in the history of Jahangir. She was the widow of a rebel officer, Sher Afghan, of Mughals. The governor of Bengal was killed by him and consequently he suffered the same fate at the hands of the guards of the Governor. His widow, Mehr-un-Nisaa, was brought to Agra and placed in—or refused to be placed in—the Royal harem in 1607. Jahangir married her in 1611 and gave her the title of Nur Jahan or "Light of the World". Jahangir was rumored to have had a hand in the death of her husband. But there is no evidence to prove that he was guilty of that crime; in fact most travelers' reports say that he met her after Sher Afghan's death. (See Ellison Banks Findly's scholarly biography for a full discussion.)
According to poet and author Vidya Dhar Mahajan, Nur Jahan had a piercing intelligence, a versatile temper and sound common sense.She possessed great physical strength and courage. She went on hunting tours with her husband, and on more than one occasion shot and killed ferocious tigers. She was devoted to Jahangir and he forgot all about the world and entrusted all the work of the government to her.
The loss of Kandahar was due to Prince Khurram's refusal to obey her orders.When the Persians besieged Kandahar, Nur Jahan was at the helm of affairs. She ordered Prince Khurram to march for Kandahar, but the latter refused to do so. There is no doubt that the refusal of the prince was due to her behaviour towards him. She was favouring her son-in-law, Shahryar, at the expense of Khurram. Khurram suspected that in his absence, Shahryar might be given promotion and he might die on the battlefield. It was this fear which forced Khurram to rebel against his father rather than fight against the Persians and thereby Kandahar was lost to the Persians.
Death
The health of Jahangir was completely shattered by too much drinking of alcohol. He was trying to restore it by visiting Kashmir and Kabul. He went from Kabul to Kashmir but returned to Lahore on account of a severe cold.
Jahangir died on the way from Kashmir in 1627 and was buried in Shahdara Bagh, a suburb of Lahore, Punjab. He was succeeded by his third son, Prince Khurram who took the title of Shah Jahan. Jahangir's elegant mausoleum is located in the Shahdara locale of Lahore and is a popular tourist attraction in Lahore. On his death in 1627 he uttered 'Kashmir only Kashmir'.
_________________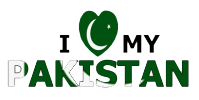 Administrator





Number of posts

: 7666


Location

: United Kingdom, Manchester


Job/hobbies

: Reading Poetry, Writing,Music


Reputation:

55


Points:

13025


Registration date:

2009-01-14



Shah Jahan
Shah Jahan
Prince Khurram, who would later be known as Emperor
Shah Jahan
, ascended to the throne after a tumultuous succession battle.
With the wealth created by Akbar, the Mughal kingdom was probably the richest in the world. Prince Khurram gave himself the title of Shah Jahan, the 'King of the World' and this was the name that was immortalized by history. With his imagination and aspiration, Shah Jahan gained a reputation as an aesthete par excellence. He built the black marble pavilion at the Shalimar Gardens and a white marble palace in Ajmer. He also built a tomb for his father, Jahangir in Lahore and built a massive city Shahajanabad in Delhi but his imagination surpassed all Mughal glory in his most famous building the Taj Mahal. It was in Shahajanabad that his daughter Jahanara built the marketplace called Chandni Chowk.
His beloved wife Arjuman Banu (daughter of Asaf Khan and niece of Nur Jahan) died while delivering their fourteenth child in the year 1631. The distraught emperor started building a memorial for her the following year. The Taj Mahal, named for Arjuman Banu, who was called Mumtaz Mahal, became one of the Seven Wonders of the World.
The great Jama Masjid built by him was the largest in India at the time. He renamed Delhi after himself as Shahjahanabad. The Red Fort made of red sandstone built during his reign near Jama Masjid around the same time came to be regarded as the seat of power of India itself. The Prime Minister of India addresses the nation from the ramparts of this fort on Independence day even to this age. Shah Jahan also built or renovated forts in Delhi and in Agra. White marble chambers that served as living quarters and other halls for public audiences are examples of classic Mughal architecture. Here in Agra fort, Shah Jahan would spend eight of his last years as a prisoner of his son, Aurangzeb shuffling between the hallways of the palace, squinting at the distant silhouette of his famous Taj Mahal on the banks of River Jamuna.
Mumtaz Mahal
In 1607 CE (1025 AH), at the age of fifteen, Khurram was to marry Arjumand Banu Begum, the grand daughter of a Persian noble, who was 14 years old at the time. After their wedding celebrations, Khurram "finding her in appearance and character elect among all the women of the time," gave her the title Mumtaz Mahal (Jewel of the Palace).
Mumtaz Mahal had 14 children. Despite her frequent pregnancies, she travelled with Shah Jahan's entourage throughout his earlier military campaigns and the subsequent rebellion against his father. Mumtaz Mahal was utterly devoted — she was his constant companion and trusted confidante and their relationship was intense. She is portrayed by Shah Jahan's chroniclers as the perfect wife with no aspirations to political power. This is in direct opposition to how Nur Jahanhad been perceived.After she died an accidental death while giving birth to her 14th child, Shahanshah Shah Jahan never remarried.
The intervening years had seen Khurrum take two other wives known as Akbarabadi Mahal(d.1677 CE, 1088 AH), and Kandahari Mahal (b. c1594 CE, c1002 AH), (m.1609 CE, 1018 AH).
According to the official court chronicler Qazwini, the relationship with his other wives "had nothing more than the status of marriage. The intimacy, deep affection, attention and favor which His Majesty had for the Cradle of Excellence [Mumtaz Mahal] exceeded by a thousand times what he felt for any other." Several European chroniclers suggested that Shah Jahan had an incestuous relationship with his daughter Jahanara Begum. The French traveller Francois Bernier wrote, "Begum Sahib, the elder daughter of Shah Jahan was very beautiful... but Lal pointed out that Aurangzeb may have been involved in "magnifying a rumour into a full-fledged scandal", and wrote: "Aurangzeb had disobeyed Shahjahan, he had incarcerated him for years, but if he really helped give a twist to Shahjahan's paternal love for Jahan Ara by turning it into a scandal, it was the unkindest cut of all his unfilial acts." But no authentic proof says that the great mughal had any such relationship.
The Shalimar Gardens was built by the Mughal emperor comprising of over four hundred fountains.
Taj Mahal
Shah Jahan has left behind a grand legacy of structures constructed during his reign. He was a patron of architecture. His most famous building was the Taj Mahal, now a wonder of the world, which he built out of love for Mumtaz Mahal. Its structure was drawn with great care and architects from all over the world were called for this purpose. The building took twenty years to complete and was constructed entirely from the white marble. Upon his death, his son Aurangazeb had him interred in it next to Mumtaz Mahal. Among his other constructions are Delhi Fort also called the
Red Fort
or
Lal Qila
(
Urdu
) in
Delhi
, large sections of Agra Fort, the Jama Masjid (Grand Mosque), Delhi, the Wazir Khan Mosque, Lahore, Pakistan, the Moti Masjid(Pearl Mosque), Lahore, the Shalimar Gardens in Lahore, sections of the Lahore Fort, Lahore, the Jahangir mausoleum — his father's tomb, the construction of which was overseen by his stepmother Nur Jahan and the Shahjahan Mosque, Thatta, Pakistan. He also had the Peacock Throne, Takht e Taus, made to celebrate his rule.
A famous
Seamless
celestial globe was produced in 1659-1660 AD (1070 AH), by the Sindhi Astronomer Muhammad Salih Tahtawi of Thatta with Arabic and Persian inscriptions.
There is a crater named after Shah Jahan on the asteroid 433 Eros. Craters on Eros are named after famous fictional and real-life lovers.
_________________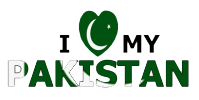 Administrator





Number of posts

: 7666


Location

: United Kingdom, Manchester


Job/hobbies

: Reading Poetry, Writing,Music


Reputation:

55


Points:

13025


Registration date:

2009-01-14



Aurangzeb
Aurangzeb's reign ushered in the decline of the Mughal Empire. Aurangzeb, who in the latter half of his long rule assumed the title "Alamgir" or "world-seizer," was known for aggressively expanding the empire's frontiers and for his militant enforcement of orthodox Sunni Islam. During his reign, the Mughal empire reached its greatest extent (the Bijapurand Golconda Sultanates which had been reduced to vassaldom by Shah Jahan were formally annexed), although it is likely that his policies also led to its dissolution. Still, there is some belief that his policies may have slowed the decline of the Empire rather than precipitated it. Although he was an outstanding general and a rigorous administrator, Mughal fiscal and military standards declined as security and luxury increased. Land rather than cash became the usual means of remunerating high-ranking officials, and divisive tendencies in his large empire further undermined central authority.
Aurangzeb was the third son of the fifth Mughal emperor Shah Jahan and Mumtaz Mahal (Arjumand Bānū Begum). After a rebellion by his father, part of Aurangzeb's childhood was spent as a virtual hostage at his grandfather Jahangir's court. Muhammad Saleh Kamboh Salafi had been one of his childhood teachers.
After Jahangir's death in 1627, Aurangzeb returned to live with his parents. Shah Jahan followed the Mughal practice of assigning authority to his sons, and in 1634 put Aurangzeb in charge of the Deccancampaign. Following his success in 1636, Aurangzeb became Subahdar (governor) of the Deccan. At this time, he began building a new city near the former capital of Khirki which he named Aurangabad after himself. In 1637, he married Rabia Durrani. During this period the Deccan was relatively peaceful. In the Mughal court, however, Shah Jahan began to show greater and greater favoritism to his eldest son Dara Shikoh.
In 1644, Aurangzeb's sister Jahanara Begum was accidentally burned in Agra. This event precipitated a family crisis which had political consequences. Aurangzeb suffered his father's displeasure when he returned to Agra three weeks after the event, instead of immediately. Shah Jahan dismissed him as the governor of the Deccan. Aurangzeb later claimed (1654) that he had resigned in protest of his father favoring Dara.
In 1645, he was barred from the court for seven months. But later, Shah Jahan appointed him governor of
Gujarat
; he performed well and was rewarded. In 1647, Shah Jahan made him governor of
Balkh
and
Badakhshan
(in modern
Afghanistan
and
Tajikistan
), replacing Aurangzeb's ineffective brother
Murad Baksh
. These areas at the time were under attack from various forces and Aurangzeb's military skill proved successful.
He was appointed governor of
Multan
and
Sindh
, and began a protracted military struggle against the
Safavid
army in an effort to capture the city of
Kandahar
. He failed, and fell again into his father's disfavour.
In 1652, Aurangzeb was re-appointed governor of the
Deccan
. In an effort to extend the empire, Aurangzeb attacked the border kingdoms of
Golconda
(1657), and
Bijapur
(1658). Both times, Shah Jahan called off the attacks near the moment of Aurangzeb's triumph. In each case Dara Shikoh interceded and arranged a peaceful end to the attacks.
In 1679 Aurangzeb reimposed the hated
jizyah
tax on Hindus. Coming after a series of other taxes, and other discriminatory measures favouring Sunni Muslims, this action by the emperor, incited rebellion among Hindus and others in many parts of the empire--Jat, Sikh, and Rajput forces in the north and Marathaforces in the Deccan. The emperor managed to crush the rebellions in the north, but at a high cost to agricultural productivity and to the legitimacy of Mughal rule. Aurangzeb was compelled to move his headquarters to Daulatabad in the Deccan to mount a costly campaign against Maratha guerrilla fighters led by Shivaji, which lasted twenty-six-years until he died in 1707 at the age of seventy nine.
In the century and a half that followed, effective control by Aurangzeb's successors weakened. The mansabdari system gave way to the zamindari system, in which high-ranking officials took on the appearance of hereditary landed aristocracy with powers of collecting rents. As Delhi's control waned, other contenders for power emerged and clashed, thus preparing the way for the eventual British takeover.
The Mughal state reached its height under Aurangzeb's leadership. It had 29.2 percent of the world population under its flag (175 million out of 600 million in 1700 AD) and was one of the richest states the world had ever seen, with 24.5% of the world's GDP (the equivalent of $90.8 billion out of $371 billion in 1700).
Aurangzeb, as is his father before him, is remembered as a builder-emperor. The Badshahi Masjid (Imperial Mosque) in Lahore was constructed in 1673 on his orders. It was not only the largest mosque ever built by a Mughal emperor but was at that point the largest mosque in the world. He also constructed the Alamgiri Gate of the Lahore Fort, which is today a UNESCO World Heritage Site. Moti Masjid inside Delhi's
Red Fort
was also finalized by him.
Aurangzeb retained the throne for almost 50 years. He spread the extent of Mughal Empire to the entire Indian sub continent barring the southernmost tip of India. However, his constant battles and wars overextended the empire alarmingly and isolated from the Rajput allies. The subjects and citizens showed resentment but no one had the power or strength to do a revolt. The religious policies of Aurangzeb widened the gap between Hindus and Muslims. He had a very strong hand and is generally considered to be the last successful Mughal emperor.
Aurangzeb was a simple man who led a pious life. He never touched alcohol and led a simple life. His predecessors were lavish in their lifestyle and collected anything that was beautiful, precious and unique. Aurangzeb did not like architecture and not many monuments are credited to him. Aurangzeb disliked music and banned any form of music or dance in his kingdom. Most of his life was spent on the battlefield conquering territories and trying to conquer the Deccan.
Though Aurangzeb was an able warrior and fiercely protected his territories, his weakness was that he was too strict and cruel. He never committed injustice and remained a just ruler. However, his state policies and way of ruling only angered the citizens and they turned against him. His constant warfare and waging battles emptied his treasures and slowly the Mughal Empire started to go towards its decline. By the time he reached 90 years of age, he realized he had committed many sins and led the life of an ascetic. He died on 3rd March, 1707 and was buried in a modest tomb.
Soon after his ascension, Aurangzeb purportedly abandoned the liberal religious viewpoints of his predecessors.Though Akbar, Jahangir and Shah Jahan's approach to faith was more syncretic than the empire's founder, Aurangzeb's position is not so obvious. While his conservative interpretation of Islam and belief in the Sharia (Islamic law) is well documented, how this affected the empire remains unclear. Despite claims of sweeping edicts and policies, contradictory accounts exist. Specifically, his compilation of the Fatawa-e-Alamgiri, a digest of Muslim law, was either intended for personal use, never enforced, or only poorly done. While some assert the lack of broad adoption was due to an inherent flaw,others insist they were only intended for his observance. While it is possible the war of succession and a continued incursions combined with Shah Jahan's spending made cultural expenditures impossible,Aurangzeb's orthodoxy is also used to explain his infamous "burial" of music. The scene describing the "death of music"(and all other forms of performance) is paradoxically dramatic.
Niccolao Manucci's Storia do Mogor and Khafi Khan's Muntakhab al-Lubab are the only documents which describe the aforementioned event. In Storia do Mogor, Manucci describes the ramifications of Aurangzeb's 1668 decree. Here, Aurangzeb's instructions for the muhtasib seem particularly damning:

In Hindustan both Moguls and Hindus are very fond of listening to songs and instrumental music. He therefore ordered the same official to stop music. If in any house or elsewhere he heard the sound of singing and instruments, he should forthwith hasten there and arrest as many as he could, breaking the instruments. Thus was caused a great destruction of musical instruments. Finding themselves in this difficulty, their large earnings likely to cease, without there being any other mode of seeking a livelihood, the musicians took counsel together and tried to appease the king in the following way: About one thousand of them assembled on a Friday when Aurangzeb was going to the mosque. They came out with over twenty highly-ornamented biers, as is the custom of the country, crying aloud with great grief and many signs of feeling, as if they were escorting to the grave some distinguished defunct. From afar Aurangzeb saw this multitude and heard their great weeping and lamentation, and, wondering, sent to know the cause of so much sorrow. The musicians redoubled their outcry and their tears, fancying the king would take compassion upon them. Lamenting,they replied with sobs that the king's orders had killed Music, therefore they were bearing her to the grave. Report was made to the king, who quite calmly remarked that they should pray for the soul of Music, and see that she was thoroughly well buried. In spite of this, the nobles did not cease to listen to songs in secret. This strictness was enforced in the principal cities.
This implies he not only placed a prohibition on music, but actively sought and crushed any resistance. Without music, and implicitly dance, many Hindu-inspired practices
[
would have been impossible. Lavish celebrations of the Emperor's birthday, commonplace since the time of Akbar, would certainly be forbidden under such conditions. Oddly, artistic work not only steadied during Aurangzeb's reign, it increased.Amidst these and other contradictions, the validity and bias of Manucci and Khafi Khan's work is being questioned.
Another particularly heinous claim against Aurangzeb, was his policy of temple destruction. Though figures vary wildly from 80 to 60,000, it clearly took place to some extent. However, Aurangzeb's Firmans on behalf of the Balaji or Vishnu Temple,Varanasi insist these events weren't universal. Noted Historian Richard Eaton believes the overall understanding of temples to be flawed. As early as the sixth century, temples became vital political landmarks as well as religious ones. In fact, not only was temple desecration widely practiced and accepted, it was a necessary part of political struggle.
Francois Bernier, traveled and chronicled Mughal India during the war of succession, notes both Shah Jahan and Aurangzeb's distaste for Christians. This led to the demolition of Christian settlements near the British/European Factories and enslavement of Christian converts by Shah Jahan. Furthermore, Aurangzeb stopped all aid to Christian Missionaries (Frankish Padres) initiated by Akbar and Jahangir
17th Century
Badshahi Masjid
built by
Mughal
emperor Aurangzeb in
Lahore
One of the thirteen gates at the Lahore Fort, this one built by Mughal emperor Aurangzeb and named Alamgiri Gate
Aurangzeb's influence continues through the centuries. He was the first ruler to attempt to impose Sharia law on a non-Muslim country. His critics decry this as intolerance,while his mostly Muslim supporters applaud him, some calling him a just ruler. Today, in Afghanistan and South Asia, Aurangzeb is considered one of the most powerful mughal rulers. He engaged in nearly perpetual war, justifying the ensuing death and destruction on moral and religious grounds. He arguably eventually succeeded in the imposition of Islamic Sharia in his realm, but alienated many constituencies, not only non-Muslims, but also Shi'ite Muslims. This led to increasing power of the Marathas, the Sikhs, the Pashtuns, and the Rajputs, who along with other territories broke from the empire after his death; it also led to disputes among Indian Muslims.
Unlike his predecessors, Aurangzeb considered the royal treasury as a trust of the citizens of his empire and did not use it for personal expenses or extravagant building projects except, perhaps, for one project: he built the famous
Badshahi Mosque
in
Lahore
, which, for 313 years remained the world's largest mosque and still remains to this day the 5th largest mosque in the world. He also added a small marble mosque known as the
Moti Masjid
(Pearl Mosque) to the
Red Fort
complex in Delhi. His constant warfare especially with
Marathas
, however, drove his empire to the brink of bankruptcy just as much as the wasteful personal spending and opulence of his predecessors.
Aurangzeb reading the
Quran
.
Stanley Wolpert writes in his
New History of India
that
the conquest of the Deccan, to which [Aurangzeb] devoted the last 26 years of his life, was in many ways a Pyrrhic victory, costing an estimated hundred thousand lives a year during its last decade of futile chess game warfare...The expense in gold and rupees can hardly be accurately estimated. [Aurangzeb]'s moving capital alone- a city of tents 30 miles in circumference, some 250 bazaars, with a 1⁄2 million camp followers, 50,000 camels and 30,000 elephants, all of whom had to be fed, stripped peninsular India of any and all of its surplus grain and wealth... Not only famine but bubonic plague arose...Even [Aurangzeb] had ceased to understand the purpose of it all by the time he..was nearing 90... "I came alone and I go as a stranger. I do not know who I am, nor what I have been doing," the dying old man confessed to his son in February 1707. "I have sinned terribly, and I do not know what punishment awaits me."

He alienated many of his children and wives, driving some into exile and imprisoning others. He died in Ahmednagar on Friday, 20 February 1707 at the age of 88, having outlived many of his children. His modest open-air grave in Khuldabad expresses his deep devotion to his Islamic beliefs.
Aurangzeb's legacy to India was factionalism, sectarianism, decentralization, and vulnerability to European encroachment.
After Aurangzeb's death, his son Bahadur Shah I took the throne. The Mughal Empire, due both to Aurangzeb's over-extension and to Bahadur Shah's weak military and leadership qualities, entered a period of long decline. Immediately after Bahadur Shah occupied the throne, the Maratha Empire — which Aurangzeb had held at bay, inflicting high human and monetary costs — consolidated and launched effective invasions of Mughal territory, seizing power from the weak emperor. Within 100 years of Aurangzeb's death, the Mughal Emperor had little power beyond Delhi.
_________________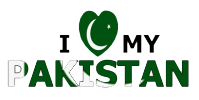 Administrator





Number of posts

: 7666


Location

: United Kingdom, Manchester


Job/hobbies

: Reading Poetry, Writing,Music


Reputation:

55


Points:

13025


Registration date:

2009-01-14



Later Mughals
Bahadur Shah I
When Aurangzeb died close to the age of eighty, there were seventeen legitimate claimants to the throne that included not only his sons but also his grandsons and great grandsons. After the death of the emperor two brothers fought near Agra in the same battle site that Aurangzeb had fought his brother Dara Shikoh. Prince Muazzam prevailed and killed his brother Prince Azam Shah and assumed the title Bahadur Shah I or Shah Alam I.
Bahadur Shah's son Jahandar Shahsucceeded after his death. In Deccan Saiyid Husain Ali Khan colluded with the Marathas and attacked Delhi and using trickery and intrigue seized Farrukhsiyar in the Red Fort. The emperor was blinded and caged and later poisoned as well as stabbed to death However, prior to his death, Farrukhsiyar had the dubious distinction of aiding the British to have a firm foothold in India, by signing the much-coveted farman an imperial directive that would seal the future of British takeover of India.
Marathas were now constantly attacking Delhi. Of more consequence and humiliation was the plunder of Delhi by Nadir Shah. A Timur descendent, Nadir Shah usurped the throne in Persia and seized Kandahar and Kabul. He marched through Panjab and was invited by Muhammad Shah as a guest to Delhi (only because he had neither the will nor the resources to fight him). Within forty-eight hours, using a lame excuse, Nadir Shah ordered a general massacre of Delhi citizens and looted every bit of wealth they could extort out of the royalty as well as Delhi's citizenry. Nadir Shah remained in Delhi for forty eight days and departed with millions worth of gold, jewelry and coins. Even the emperor's bejeweled peacock throne made during Shah Jahan's reign was packed on elephants and carried away to Persia. Another prize, the Koh-I-nur diamond (Humayun's diamond) now passed into Persian hands. Later an Afghani, Ahmad Shah Abdali started his incursions into Delhi just for the purpose of looting the capital. In a series of attacks starting in 1748 until 1761, Abdali would not only pillage and loot Delhi, he also cleaned out Mathura, Kashmir and cities in Panjab. From the east the British defeated the Nawab of Bengal and occupied the state of Bengal.
Bahadur Shah II
, The last Mughal emperor
The raids by Nadir Shah and repeated incursions of Abdali resulted in quick disposal of the next two emperors Ahmad Shah and Alamgir II until in 1759 Shah Alam II ascended the throne. His reign would last several decades. However, he would preside over more loss of territory to the British. When the Nawab of Bengal lost to Robert Clive, Shah Alam II was forced to recognize Clive as a diwan (chancellor) and Bengal slipped to the British hands permanently.
In 1806 Shah Alam's son Akbar Shah II acceded to the much diminished empire of the Mughals and ruled until 1837. His son Bahadur Shah Zafar would be the last emperor of Mughals before the British deposed him in 1858 and the Mughal dynasty would officially come to an end. During the Indian Rebellion of 1857, Bahadur Shah II was forced to take the side of the mutineers though he had no power to affect the outcome of the events. The mutineers had outwitted his British sponsors and now the emperor neither had the troops nor the competence. He had no choice but to join the winning side. However, the success of the mutineers was soon reversed and the octogenarian (he was eighty-two years old) was relieved of his empire and deposed in 1858. The emperor was then exiled to Rangoon in Burma where he died in obscurity in 1862.
_________________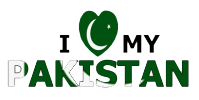 Administrator





Number of posts

: 7666


Location

: United Kingdom, Manchester


Job/hobbies

: Reading Poetry, Writing,Music


Reputation:

55


Points:

13025


Registration date:

2009-01-14



---
Permissions in this forum:
You
cannot
reply to topics in this forum