Advertisment
Who is online?
In total there are
21
users online :: 0 Registered, 0 Hidden and 21 Guests :: 2 Bots
None
Most users ever online was
145
on Wed Mar 02, 2011 2:26 am
My Dearest Darling jessy

I had the choice of giving you flowers or greeting cards or bouquet...but don't know why I chose to write a love letter to you instead.

I am not a poet and so I cannot write sonnets embellishing your beauty. I am not an eloquent writer and so cannot compare you to moon, sea or stars. But there is something special I have which a poet or a writer cannot express for you....my true love for you from my heart.

Do you remember the first time we met? It was at a party and one of our friends introduced us. By some sheer magic my first words uttered to you were "Where are your wings? I thought angels carried them all along wherever they went." I still don't know how did I say that, but it worked. All I remembered about you that day was that you laughed beautifully to all my stupid jokes and anecdotes. Truthfully most of them were copied from Woody Allen's stand up act video I saw somewhere. I told this to you only years later fearing that you would reject me as unoriginal.

I didnt fall in love with your eyes which exhibited the kindness of Virgin Mary or anger of satan in a slit second. I didnt fall in love with your lips which were tulip colored and had the freshness of the dew drop on lotus flower. I didnt fall in love with your long hair which seemed to challenge the very existence of gravity whenever wind blew through it. I didnt fall in love with your voice which had the divineness of even bringing the dead back to life. I didnt fall in love with your hands which were so soft and little that one wondered if the god had sculpted them for weeks altogether.

I loved you when you patiently taught alphabets to the physically challenged kid in the neighborhood. I loved you when you were angry with your father when he skipped his lunch. I loved you when you took all the blame for the withering of flowers which was instead your sister's responsibility. I loved you when you cooked food for the neighborhood aunt day after day. All I fell hopelessly in love was with....YOU.

It took me six months and eight days to realize that I had been suffering from your love and the only potion that could save me was your acceptance to marry me. 3 days and 121 drafts later I managed to write a love letter to you explaining why you could marry me and still be happy. I had not even been nervous for my grade exams than I was when I waited for your response to the letter. It seemed as if that day the hands of clock refused to move apart and as if I was in a time warp. I must have opened my mail box once in every five minutes and kept looking at my phone as if my life depended on it...and yes it did. Thank god, you saved me. The moment you said yes, I yelled loud enough to be heard from the other side of the Atlantic.

I thought that perfect marriage existed only in romantic novels...until we had one. Each day was wonderful waking up looking at you. Some people tell that marriage is boring because the sheer prospect of waking up to see the same face near day after day is horrifying. Unlucky chaps...they were not married to someone as wonderful you. I loved those wrinkles under your eyes even though you hated it. Do you remember how you cried when you lost my birthday present in the shop and couldn't surprise me? Why would I need a gift when I had you for me?

But it all crash landed one day when we discovered that you were suffering from Brain Tumor. I thought that I loved you more than anyone, but seemed that even the gods loved you a lot. Being a mortal I hardly stood a chance fighting them. The hardest thing is living in the fear of death of someone you love more than your life. By sheer misfortune I could not share your pain and instead watch you suffer from it. Five months later the gods summoned you and snatched you away from my possession.

They say that life has to move on. Maybe it does. People ask me if I remember you often. You have to forget something to remember it back. So I guess it doesn't apply to me. As I write this, I am at the same place in the beach where you asked me "How much do you love me?".

I will never understand why women need to be reassured of the vows of love. But as a well read man I answered something that I read somewhere "I love you more than you love yourself."

Your loving husband
V

He rolled the letter and inserted it inside the bottle and threw it far into the waters. Sometimes people say that he is a mad man...but does it matter to him?
_________________
Super Moderator





Number of posts

: 11701


Location

: United Kingdom


Job/hobbies

: Music, Poetry,reading books.


Reputation:

88


Points:

20895


Registration date:

13.02.2009



hmmmmmmmmmmmmm......
I don't think it so!

Senior Member





Number of posts

: 240


Age

: 19


Location

: Pakistan


Job/hobbies

: Poetry, Writing, Music & Love to Nature


Reputation:

0


Points:

313


Registration date:

03.09.2011




so lovely

_________________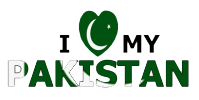 Administrator





Number of posts

: 7664


Location

: United Kingdom, Manchester


Job/hobbies

: Reading Poetry, Writing,Music


Reputation:

55


Points:

13021


Registration date:

14.01.2009



Senior Member





Number of posts

: 240


Age

: 19


Location

: Pakistan


Job/hobbies

: Poetry, Writing, Music & Love to Nature


Reputation:

0


Points:

313


Registration date:

03.09.2011



---
Permissions in this forum:
You
cannot
reply to topics in this forum